In homage to a favorite native son and famous nineteenth-century painter, Amsterdam's Van Gogh Museum boasts the largest collection in the world of Vincent van Gogh's intriguing and beautiful works of art.
A must-see for art lovers on a visit to Amsterdam, this museum allows the guest to view works from each period during the artist's ten-year career, comparing and contrasting the art produced during various times of his life.
The Permanent Collection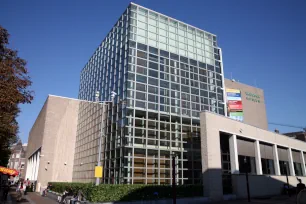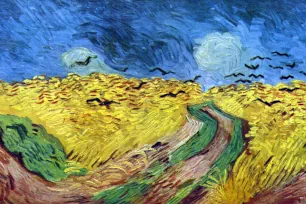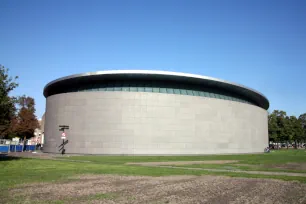 The Van Gogh Museum owns 200 of the 864 surviving paintings by this magnificent artist, best known for his unique style and famous works like Starry Night and Sunflowers. In addition to the paintings, the collection includes 437 drawings and 31 prints by the artist.
The permanent collection at the van Gogh Museums also includes about 800 letters penned by the artist himself; some written to fellow artists like Paul Gauguin but many written to his brother, Theo, to whom Vincent often turned for guidance and support. The letters provide solid information and good insight into the life and works of this artist.
The museum also owns a fairly extensive and prolific collection of works by other artists of the nineteenth century, including both Impressionists and post-Impressionists. Many of the featured artists influenced van Gogh's works or vice versa.
Museum Architecture
The Van Gogh Museum is housed in two separate buildings. The main building was completed in 1973 and was designed by Gerrit Rietveld. The architecture is modernist in style with lots of wide open spaces, indicative of many other Netherlands buildings constructed during that time period. Most architecture buffs love the staircase in the central hall, where sunshine enters through an atrium and floods into the museum galleries.
The Exhibition Wing was designed by Japanese architect Kisho Kurokawa and was opened in 1999. It has been proclaimed a delightful blend of East and West; a combination of "rational geometry" and "Eastern asymmetry". Visitors enter through a specially designed passage under Museum Square (Museumplein), and then step into the Promenade of the Exhibition Wing, which forms an ellipse around a shallow, enclosed pond. The result is stunning.