This long waterfront promenade is a great place for an evening stroll and a meal along the water. Located in the Dorsoduro district, it is a relatively peaceful promenade, and makes for a nice break away from the many crowded areas in the city.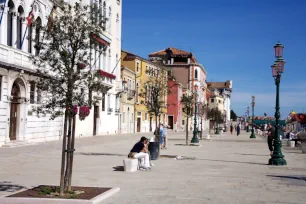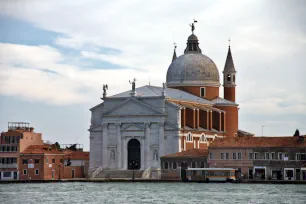 The Zattere was built in 1519 and first used as a landing dock for the delivery of timber used to construct ships and buildings, which gave the quay the name Zattere, Italian for raft.
The timber gone, the Zattere today is a spacious promenade that runs along the entire southern shore of Venice's Dorsoduro District, from the Marittima and San Basilio all the way to the Punta della Dogana. The island of Giudecca lies immediately to the south, and a walk along the Zattere provides excellent views of the island and its majestic Redentore Church.
What You'll See
The Zattere is lined with a number of notable buildings and monuments, so visitors strolling along the walkway should be sure to have their cameras ready!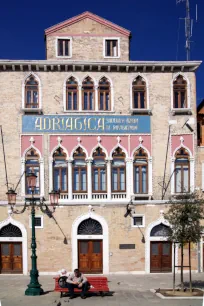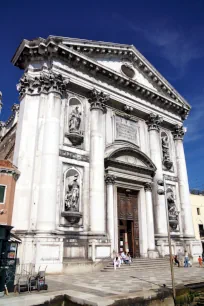 At the westernmost end, known as San Basilio, there once sat a large church of the same name. Today, the church is gone but you'll find other interesting buildings, such as the Scuola dei Luganegheri, once home to the local sausage maker's guild. Today, it's a fine restaurant.
Head further down the promenade, and you'll view a number of palaces that are now used as government offices. These include the sixteenth century Palazzo Priuli Bon which, for years, housed the French Embassy; and the Palazzo Molin, a fifteenth-century Gothic structure that is now home to the Adriatic Coastal Authority.
Walking a bit further east, crossing the Ponte Lungo, you reach another structure from the fifteenth century, the Santa Maria della Visitazione, a grand church designed by Mauro Codussi. The amazing ceiling features paintings of 58 saints. The artist, however, remains unknown.
Another church, Santa Maria del Rosario – also known as the Gesuati, is a Baroque masterpiece, designed by Giorgio Massari and constructed in the 1740s. The frescoes on the ceiling are renowned and depict scenes from the history of the Dominican Order. They are considered some of the best examples of work by Italian artist Giambattista Tiepolo.
As you walk towards the east end of the promenade, you'll also view the Spirito Santo Church, known for its trompe l'oeil ceiling; the Emporio dei Sali, an old salt storage facility that is now home to the most prestigious rowing club in Venice; and finally, the Palazzo Dogana di Mare (Customs House). Be sure to get a photo of its beautiful bronze weathervane featuring the Goddess Fortuna.
Several excellent restaurants line the promenade, as well as places to grab a snack or gelato or a few souvenirs.