The Nationalmuseum is the largest art museum in Sweden. Its collection encompasses artwork from the late Middle Ages to the early twentieth century including paintings, sculptures, and applied art.
History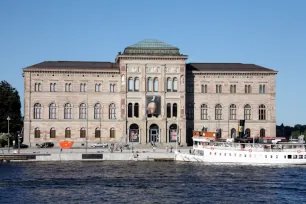 The history of the museum goes back to the early sixteenth century, when king Gustav Vasa started a collection of paintings in the Gripsholm Castle. The collection expanded over the years through acquisitions and wartime confiscations. In the eighteenth century, King Gustav III, a patron of the arts, decided his arts collection would be donated to the state after his death. This led to the foundation of the Royal Museum – now the National Museum – in 1792.
The Museum Building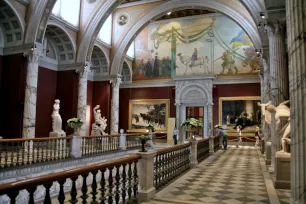 The museum is situated at a fabulous location on the Blasieholmen peninsula, across the Strömmen bay from the Royal Palace. The building was designed by the German architect Friedrich August Stüler, who was inspired by the Renaissance palaces of Florence. The new museum building was inaugurated in 1886.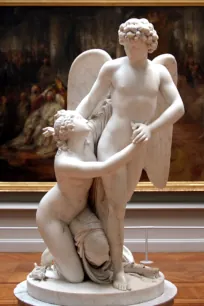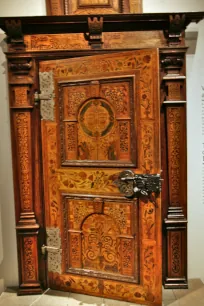 Swedish architect Fredrik Wilhelm Scholander was responsible for the museum's grand interior. The central great staircase culminates in a large fresco by Carl Larsson. It depicts the entrance of king Gustav Vasa into Stockholm in 1523. Opposite is another fresco, the Midwinter Sacrifice.
The Art Collection
The museum's paintings collection spans the period from the sixteenth century up to the early twentieth century with works from masters such as Rubens, Rembrandt, Goya and Gauguin. Swedish artists are well represented with works from artists including Alexander Roslin, Bruno Liljefors and Anders Zorn. One of the highlights of the museum is the Lady with the Veil, painted in 1769 by Roslin. Sculptures are installed throughout the museum, including works from Auguste Rodin and Swedish sculptor Johan Tobias Sergel.
The museum also has an interesting collection of applied art, design and industrial design, with artifacts from the fourteenth century to today. The history of Swedish furniture is highlighted in particular, and the museum also showcases its large collections of porcelain, glass and silverware. Also of interest is the Nationalmuseum's collection of Russian icons.