Several attractions dot the top of the Petrin Hill, located just south of Prague's Castle. The most famous is the Petrin Tower, an iron structure similar in shape to the Eiffel Tower.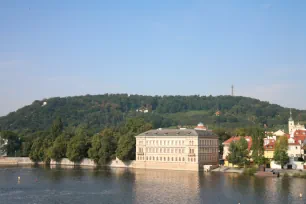 Petrin Hill once marked the frontier of a large forest. During the Middle Ages, parts of the woods were replaced with gardens and orchards.
Today you can still find plenty of fruit trees here and a large part of the hill acts as a green lung now surrounded by the encroaching city. Winding paths lead from Lesser Town to the top of the hill.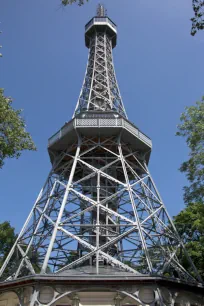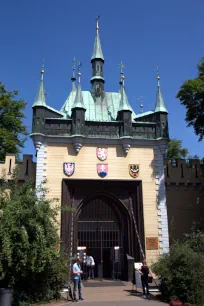 Sights
Petrin Tower
In 1891 the General Land Centennial Exhibition was held in Prague, at a site just north of the city. One of its attractions was a one quarter scale imitation of the Eiffel Tower, which was built just two years earlier for another exhibition in Paris.
In 1930 the lookout tower was moved to its current location on Petrin Hill, after which it became known as the Petrin Tower. The only way to reach the top is by climbing the 299 stairs. Your effort will be rewarded with a great panoramic view over the city of Prague.
Funicular
The Petrin Tower marks the terminus of the funicular, another remnant from the Centennial Exhibition. The funicular starts at the foot of the hill and makes a stop halfway at a restaurant. From there you have a nice view over the Prague Castle and Old Town.
Mirror Maze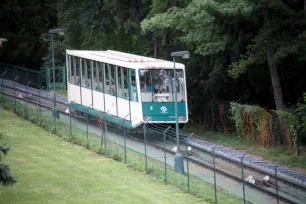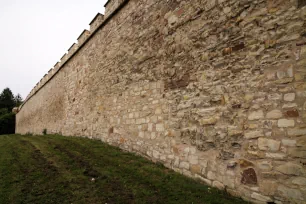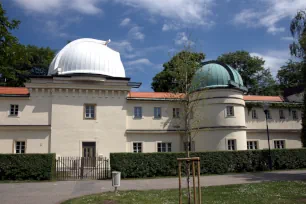 There's one more attraction from the 1891 exhibition on the Petrin Hill: a mirror maze, which is very popular with children. The maze is housed in a mock medieval building, constructed in a Gothic design modeled after the Spicka gate, a former gate of the Vyšehrad Castle.
Hunger Wall
Behind the maze lie the remains of the Hunger Wall, a long defensive wall built between 1360 and 1362 by Charles IV. The king launched the project to create jobs and avoid famine at a time when many people were out of jobs, hence the name of the wall. Of the original wall, about 1200 meter is still intact.
Observatory
Prague's observatory is also located on Petrin Hill. The observatory is open to the public, giving amateur astronomers a chance to use the powerful telescopes. There's also a display of some historic astronomical instruments.
Strahov Monastery
The orchards on the hill lead to the Strahov Monastery, a medieval complex with mostly Baroque buildings. Inside are some magnificent seventeenth- and eighteenth-century halls, decorated with marvelous frescoes. The Baroque interior of the Strahov Church is also worth a visit.