Today's Bethlehem Chapel is a reconstruction of the original fourteenth-century chapel, a symbol of Protestantism. Jan Hus preached here in the early fifteenth century.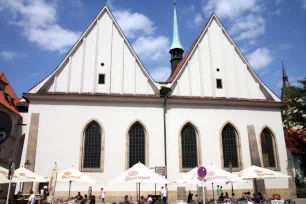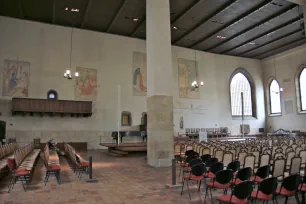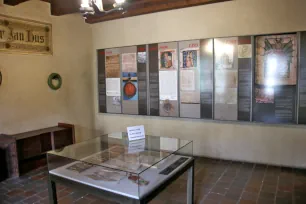 Bethlehem Chapel was built between 1391 and 1394 by supporters of the radical preacher Jan Milícz Kromeríže. The chapel was given the name 'Bethlehem' for a relic of one of the murdered babies in Bethlehem that was kept in the chapel. The founders were denied the right to build a church, so they built a very large chapel – it is estimated that it could hold up to 3,000 people. But despite its size, it was never a parish church, it has always remained a chapel.
A Protestant Stronghold
The chapel has a historic significance as a site of Protestant resistance against the Catholic Church. Jan Hus – a protestant reformer who condemned the corruption of the Catholic Church and wanted a strict interpretation of the bible – preached here from 1402 until 1412. It is said that even Queen Sophia, the spouse of King Wenceslas IV, attended some of his sermons here.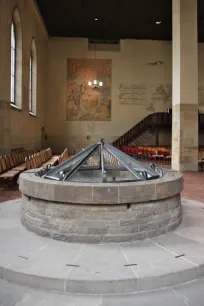 Even after Hus was declared a heretic and burned at the stake in 1415 the chapel continued to be a bulwark of Protestantism until 1622, shortly after the Protestants were defeated at the Battle of White Mountain. The chapel was confiscated by the Catholic Church and later handed over to the Jesuits, who expanded the building.
Demolition and Restoration
In 1782 Emperor Joseph II abolished all churches that could not demonstrate any value to society. In total 23 monasteries and 35 churches and chapels were destroyed or used for other, non-religious purposes. Bethlehem Chapel was one of those to be demolished; only parts of the walls were kept intact during a reconversion into apartments. Today, three of the original walls, including some of the murals featuring biblical scenes, are all that remains of the original building. The rest has been painstakingly restored and reconstructed in 1950-1952 by Jaroslav Fragner, who followed the original plans.