New York's Ellis Island is one of the most popular attractions for those visiting Manhattan and its surrounding areas, second only to landmarks like the Empire State Building and Statue of Liberty.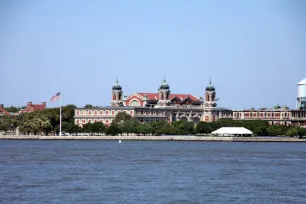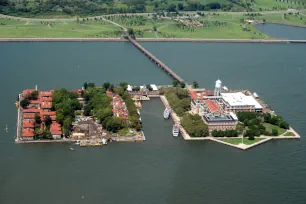 That's probably because millions of Americans have a connection to the island, through which their ancestors passed on the way from their homeland to their brand-new home in America. Records indicate that more than half of all Americans had a relative who passed through Ellis Island.
What is Ellis Island?
From 1892 to 1954, Ellis Island was the immigrant gateway to America. More than twelve million people would arrive here on the way to their new life in a new country. Many had little or no money, some were ill, others had family waiting for them on the other side of the gate. The stories are many and varied, but all arrived hoping for something different and better than what they had in their homeland.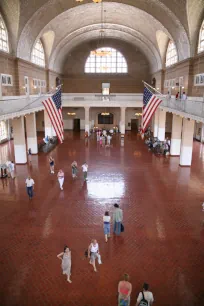 The 27.5-acre (11 hectare) site is located just off the southern tip of Manhattan, within viewing distance of the Statue of Liberty. It was originally built just prior to the War of 1812 to serve as a coastal fortification, known as Fort Gibson.
Immigrants who arrived here (Italy and Austria-Hungary had the largest numbers of immigrants) in possession of a first or second class ticket were given cursory examinations shipboard and allowed to enter America with little delay. Steerage – or poorer passengers – were subject to more rigorous examinations and were denied entry if obviously ill. In all, only 2% of all arrivals were sent back to their countries.
Ellis Island Immigration Museum
Today, Ellis Island is an Immigration Museum and is part of the Statue of Liberty National Monument. Visitors may enjoy self-guided tours of the museum, located in the main building, where they can view artifacts, photographs, prints, videos, interactive displays, oral histories, and temporary exhibits.
The American Immigrant Wall of Honor exhibits the names of 600,000 men and women who passed through Ellis Island on the way to their new home. Descendants of the immigrants paid $100 each to have their relative's name placed on the wall.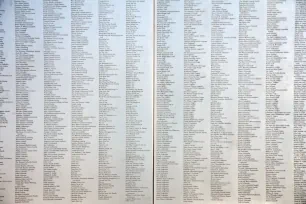 In the Immigration History Center, guests can examine passenger logs from the hundreds of ships that arrived here between 1892 and 1924. Volunteers are on-hand to help you locate the records for which you're searching.
The Ellis Island Living Theater provides a 30-minute theatrical production about the challenges of immigration, past and present. The presentation is based upon the oral histories of several Ellis Island immigrants.