Now one of Montreal's biggest tourist attractions, the RÉSO or Underground City keeps Montrealers safe and warm during the cold winter months. It is home to numerous shops and restaurants and is connected to subways, train stations, hotels, etc.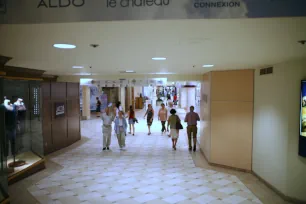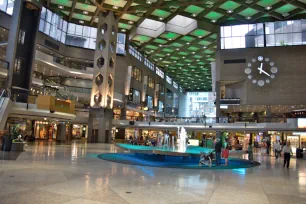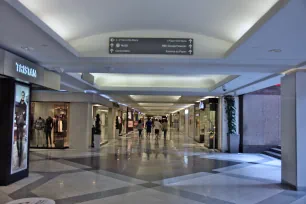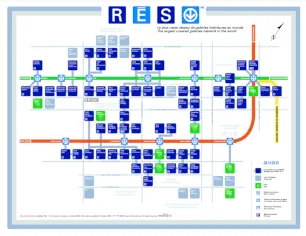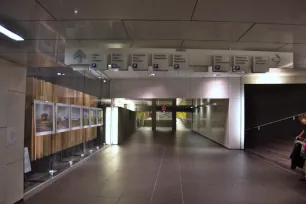 The Start of the Underground City
In 1962, an underground shopping center under Montreal's first modern skyscraper started a trend that would eventually lead to the construction of the largest underground city in the world. The shopping center, called Place Ville-Marie, was designed by famed architect I.M. Pei and was modeled after New York City's Rockefeller Center.
Expansion
When the Metro was built in 1966 – in time for Expo '67 – more subterranean malls began appearing and tunnels adjoined the subway stations with important locations around the city – like office buildings and hotels – eventually forming what would be the central segment of the underground city, now known as RÉSO (a homonym for the French word "réseau", meaning "network".)
As the years passed, more underground segments were added to RÉSO. The underground city now stretches for 32 kilometers (20 miles) and covers 4 million square meters. According to official statistics, its corridors link up with 12 metro stations, 2 bus terminals, 1,200 offices, about 2,000 stores, including 2 major department stores, approximately 1,600 housing units, 200 restaurants, 40 banks, 40 movie theatres and other entertainment venues, 7 major hotels, the University of Quebec at Montreal campus and the University of Montreal, Olympic Park, Place des Arts, a cathedral, the Bell Centre (home of the Montreal Canadiens), and 3 exhibition halls: the Place Bonaventure, the Convention Centre (Palais des Congrès de Montréal) and the Olympic Centre.
Incidentally, street level retail development came to a halt in Montreal after the advent of the underground city in 1964.
Navigating RÉSO
The beauty of the underground city, of course, is that it keeps locals and visitors out of the elements. If you live and work along the underground city tunnel route, there's no need to ever emerge from below. To some, that may seem a bit strange, but for Montrealers, who have to endure harsh winters, it's been a godsend.
Navigating RÉSO is actually quite easy. From above, there are about two hundred entrance points to the underground city. It is estimated that 500,000 make their way through the subterranean city each day and do so with ease, so there's always someone available to offer directions. There are also large maps of the RÉSO on the walls of some of its corridors.
Adding to the aesthetics of RÉSO, the various sections of the underground city are decidedly different from one another, so once you get used to the system, it's easy to determine where you are in the complex.