For more than a century, this beautiful city park has been the center of activity for Montreal residents who love the great outdoors.
The History of the Park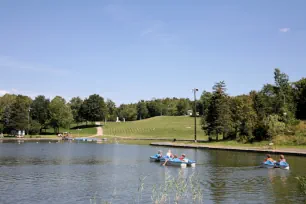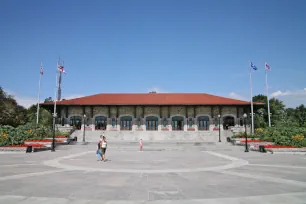 First opened to the public in 1876, Mount Royal Park (in French – Parc du Mont-Royal) was designed to provide an open green area where locals and visitors could partake of a number of different fresh-air activities.
Designed by famous American landscape architect, Frederick Law Olmsted (who designed NYC's Central Park), Parc du Mont-Royal has always provided amazing views of the city below.
Long ago, a funicular railroad carried people to the top of the mountain for a bird's eye view of downtown Montreal. It ran from 1885 to 1918. These days, a road bisects the mountain, so most visitors to the park drive up or may walk the many trails that lead to the top.
Also in the early years, a wooden toboggan run was part of the park, attracting hundreds of individuals who enjoyed this fun winter sport. The toboggan run was demolished in 1925.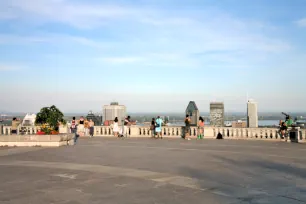 Lookouts were constructed around the turn-of-the-century and numerous monuments were added to the park, paying homage to famous Quebec citizens. The large cross at the top of the mountain, which is one of the premiere attractions at the park, was erected in 1924 by the St. John the Baptist Society. Standing 31.4 meters (103 feet) high, the cross is lighted each evening.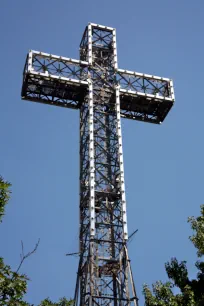 The years that followed saw the addition of a recreational lake, a theater, an art center, trails, and much more. A portion of the park was declared a National Heritage Site in 1987.
Activities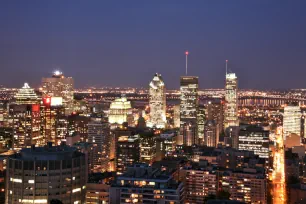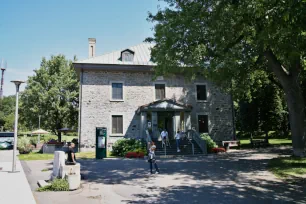 There's lots to do atop Montreal's highest peak and on particularly pleasant days, you'll find that it gets quite crowded. Locals and visitors head there for hiking, biking, and water-related activities like paddle-boating in the summer, and in the snowy weather, the mountain is teaming with cross-country enthusiasts, ice skaters, tobogganers, and snow-shoers. (Many needed items for various seasonal activities – like small sleds, cross country skis, bikes, and paddle boats – can be rented at the park.)
Parc du Mont-Royal is also home to the Smith House, which used to host an art center but is now the main stopping point for those who want to gather information on the history of the park as well as the city in general. Two chalets – one at the top of the mountain, the other at the bottom – sell snacks as well as hot and cold beverages.