Just a short subway ride from downtown Montréal, the city's Jardin Botanique (Botanical Garden) is one of the largest gardens of its kind in the world.
Planting the Seeds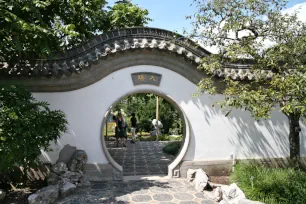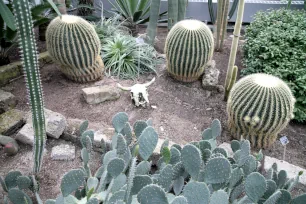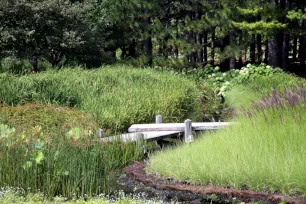 Montréal's Botanic Garden was founded by a religious man who also had a very keen interest in science and the art of botany. Brother Marie-Victorin, who had founded the Botanical Institute of the University of Montréal in 1920, dreamed of a garden he could share with the people of Montréal and visitors to the city.
After much planning and lots of fundraising, Brother Marie-Victorin proudly opened his garden in 1931. In a city affected by the Great Depression, the religious man hired many of Montréal's out-of-work citizens to plant and build the garden, providing them with much-needed wages. Renowned horticulturist Henry Teuscher led the team.
The mission of Teuscher and Brother Marie was to "conserve, develop and present to the public living plant collections, pursue research activities, and educate Montréal citizens and all visitors in botany and horticulture".
About the Garden
Montréal's Botanic Garden covers a whopping 75 hectares (185 acres) and boasts more than 22,000 different varieties of plants. There are thirty-one specialized segments at this garden, meaning that regardless of the time of year you visit, you'll see something abloom.
Greenhouses
There's so much to see here that you'll want to be sure to allocate the better part of a day to complete your tour. Ten greenhouses are home to desert and tropical plants that you'll likely never see growing outdoors in Canada. Each greenhouse has a specific theme and there are about 12,000 species total inside these conservatories.
Chinese Garden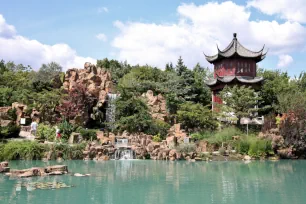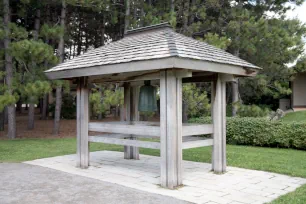 The outdoor gardens are breathtaking. Of special note is the Chinese Garden, opened in 1991 as a joint venture between Montréal and Shanghai. Inspired by the gardens of the Ming Dynasty, you'll find the four major elements of a Chinese Garden here – plants, water, stones, and architecture.
Japanese Garden
Opened in 1988, the Japanese Garden is another great garden. Inspired by the traditional art of Japanese landscaping, the garden contains the elements of stone, water and plants, similar to the Chinese garden. Amidst the garden, guests can visit the Japanese Pavilion, which pays homage to Japanese culture and art and includes a tea room, outdoor bonsai garden, a Zen garden, and a number of fascinating exhibits.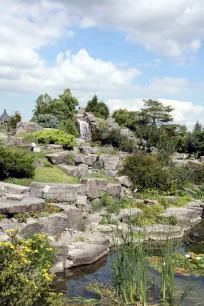 More Gardens
Some other gardens of note are the Alpine Garden, the Rose Garden, the First Nations Garden and the Leslie Hancock Garden, a garden with rhododendrons and azaleas.
Insectuarium
If you like bugs, visit the on-site Insectarium, which claims to house the world's most beautiful insects. If you're there at the right time of the year, you can even do some "insect tasting"!