The Pinacoteca Ambrosiana is an art gallery housed in the Palazzo dell'Ambrosiana, which is also home to a famous library, the Biblioteca Ambrosiana. Both institutions were founded in the early seventeenth century by Federico Borromeo.
A cultural complex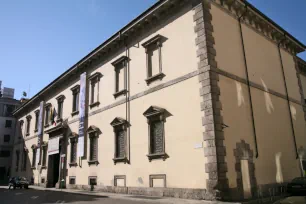 Cardinal Federico Borromeo, archbishop of Milan from 1595 until his death in 1631, had a deep interest in the arts and literature. The cardinal assembled a collection of books from across Europe and the Middle East and founded the Ambrosian Library in 1607.
After expanding his Palazzo dell' Ambrosiana, where he stored his book collection, Borromeo opened his library to the public in 1609. Nine years later, he decided to create an art gallery with 172 of his paintings. In 1620 the creation of the Accademia del Disegno (art academy) completed his ground-breaking cultural project. The paintings were meant to inspire students of the art academy. The academy later moved to the Palazzo di Brera, where it is known as the Accademia di Belle Arti.
The Museum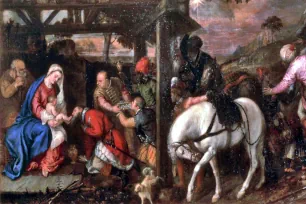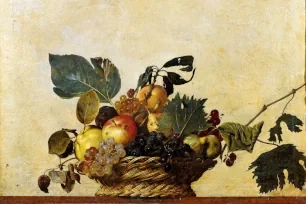 The nucleus of the museum's collection still consists of the 172 original works assembled by Federico Borromeo. It contains fifteenth and sixteenth century paintings from mostly Italian and Flemish masters. About half of the paintings have a religious theme, as the cardinal saw the arts as an ideal medium to educate people about historic religious events. The most famous example is Titian's Adoration of the Magi. But the collection also contains plenty of non-religious masterpieces, such as the portrait of a court musician by Leonardo da Vinci.
Even after the opening of his museum, Borromeo continued to expand his collection with important works, including Caravaggio's strikingly realistic 'Fruit Basket' and a sketch by Raphael for the 'School of Athens', a famous fresco in the Vatican.
Over time the collection of the Ambrosian Art Gallery expanded even further thanks to private donations and now covers artwork from the fifteenth up to the early twentieth century.
The Library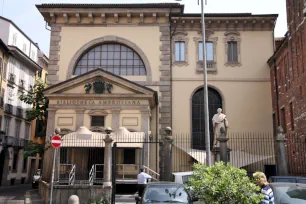 The Ambrosian Library, locally known as the Biblioteca Ambrosiana, was one of the first public libraries when it opened in 1609. The library contains more than 750,000 books, including over 30,000 manuscripts. The library's most famous book is the Codex Atlanticus, created by Leonardo da Vinci. It contains writings on a diverse number of subjects and is illustrated with more than one thousand drawings by the master himself.