Touted as "London's favorite tourist attraction", the statues at Madame Tussauds Wax Museum have been thrilling visitors since Tussaud opened her first permanent exhibit in 1835.
Madame Tussaud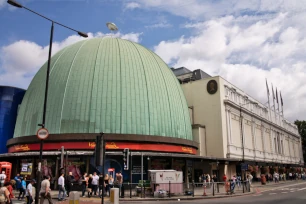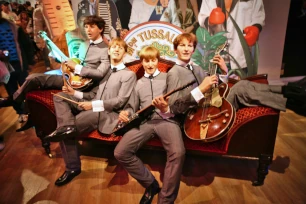 Marie Tussaud (1761-1850) was born in Strasbourg, France, under the name of Marie Grosholtz. After her father's death in 1761 she moved with her mother to Paris, where she learned the fine art of sculpting from her mother's employer, a physician skilled in the art of wax modeling. The doctor, Philippe Curtius, was one of the first to display wax models, opening an exhibition in 1776 called 'The Cavern of the Great Thieves'.
Young Marie made her first sculpture at the tender age of sixteen, fashioning a likeness of French enlightenment writer, François Voltaire. Word of her talent spread and reached the royal family, who hired Marie as an art tutor.
Her relation with the royal family caused her to be thrown in jail when the monarchy was toppled during the French Revolution. To show her allegiance to the new regime, she was forced to search for severed heads in the piles of dead bodies so she could make death masks of those executed by the guillotine.
The Wax Museum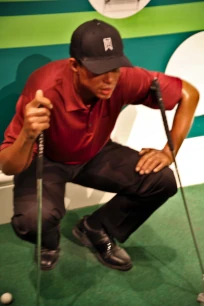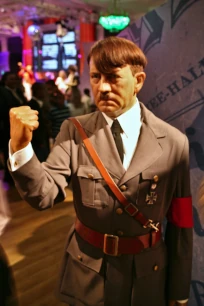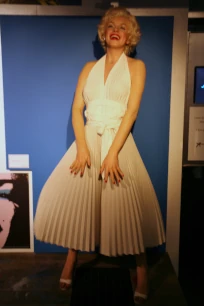 In 1795 Marie married François Tussaud, but she left him in 1802, so she could tour around Britain with her collection of death masks. The gruesome roadshow included the death masks of the French king Louis XVI and his wife Marie-Antoinette. Tussaud's collection affirmed the disdain of the British audience for France's bloodthirsty revolutionaries and was a big hit. Marie Tussaud never returned to France.
In 1835, after more than thirty years touring the country, she created a permanent exhibit on Baker Street. There was a surcharge for the famous Chamber of Horrors, a separate chamber with the most horrifying displays of criminals and victims of the French Revolution. In the meantime, Marie Tussaud added many likenesses to her collection.
In 1884, several decades after her death, Madame Tussaud's wax museum moved to its current location on London's Marylebone Road, where millions have stood in queue for hours to get a glimpse at her work and that of her successors.
The current museum suffered a fire in 1925 and many statues were lost. However, the molds remained intact and several of the pieces were recreated. Unfortunately, hundreds of molds were destroyed during the Blitz at the start of the Second World War. Ironically, one of the surviving masks is that of Hitler, which was created in 1933.
Today, the wax museum is one of London's busiest attractions and during peak tourist season, it is common to encounter long lines that stretch for blocks. The museum started an overseas expansion in 1970, when it opened a branch location in Amsterdam. Today it has expanded to many more cities including Las Vegas, New York City, Hong Kong, Washington DC and Hollywood.
What You'll See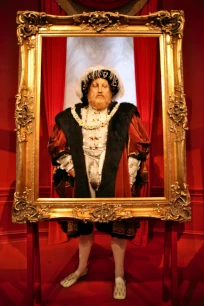 Tussaud and her successors have fashioned literally thousands of replicas of famous people. Visitors can view world leaders, actors/actresses, sports legends, famous writers and artists, religious figures, musicians, and a host of other characters. Besides those displays, there are also several themed sections in the museum, including the Chamber of Horrors and a taxi ride for a journey through history.
While the London museum has a decidedly British slant, visitors from all over the world will recognize a majority of the characters. The museum also continues to regularly add new statues of personalities, including modern-era celebrities, and constantly changes its exhibitions to stay relevant.