The brick palace in the Kensington Gardens was built in the early seventeenth century and served as the residence of several Royals, including Queen Victoria, who was born here.
Princess Diana lived here as well, after her divorce. Today, Kensington Palace is best known as the residence of Prince William and Kate Middleton. The palace is partially open to the public.
Nottingham House
When William III came to the throne in 1689, he decided not to live in the Whitehall Palace, at that time the residence of reigning Kings. He suffered from chronic asthma and bronchitis, so instead of moving into the Whitehall palace, located in the city center near the river, he bought the Nottingham house in Kensington, a village outside London where the air was much healthier. The building was a brick Jacobean mansion built in 1605 owned by the Earl of Nottingham, Secretary of State.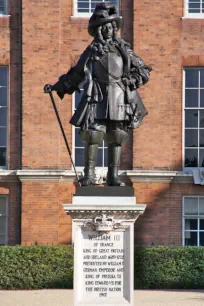 Kensington House
William III and his wife Mary II immediately commissioned architect Christopher Wren to expand the country house. With the help of Nicholas Hawksmoor he added several pavilions, a courtyard and a clock tower. It took seven years before the building, now renamed Kensington House, was completed. It became the official residency of the King after the Whitehall Palace was destroyed by fire in 1698.
The Palace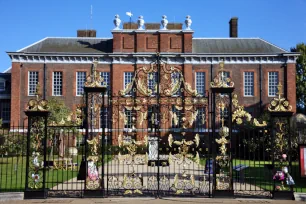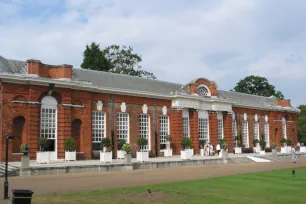 Kensington Palace was extended and improved several times during the reigns of Queen Anne, King George I and George II. It was still used until the accession to the throne of Queen Victoria in 1837, when she and her mother moved to the grander and larger Buckingham Palace.
The building started to deteriorate and by 1897 plans were made to demolish it. Queen Victoria, who did not want to have the building demolished while she was living, convinced the Parliament to restore Kensington Palace. After the restoration, the State Apartments opened to the public May 24, 1899.
The Palace was severely damaged during the Second World War, and it took until 1949 before the palace reopened. The Museum of London, which had occupied the building for some time, moved to the Barbican in 1976, but the State Apartments can still be visited. It is also home to an exhibition dedicated to Royal Fashion. The collection includes dresses worn by former queens, as well as a number of dresses for Princess Diana, who occupied apartments in the north-west part of Kensington Palace from 1981 to 1997.