The Globe Theatre has long been associated with William Shakespeare, who is regarded as the greatest English writer in history. The historic theater was rebuilt at the end of the twentieth century and endeavors to maintain the connection.
The Old Theatre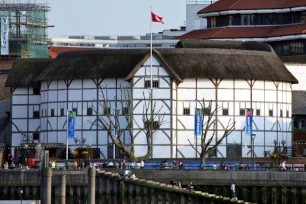 The original Globe Theatre, built by an acting company to which William Shakespeare belonged, opened in 1599. Technically, six men owned different shares in the theatre, with the bulk of the property belonging to brothers Richard and Cuthbert Burbage.
Unfortunately, the original Globe Theatre lasted only fourteen years. In 1613, it burnt to the ground during a performance of Shakespeare's Henry VIII. The fire was attributed to a theatrical cannon, which misfired and set the thatched roof and wooden timbers aflame.
The theatre was rebuilt the following year, but the Puritans – who didn't believe in such entertainment – closed it down in 1642. It was destroyed in 1644 to make way for homes, and it wasn't until excavation work was being done in 1989 that the original location of the theatre was finally revealed.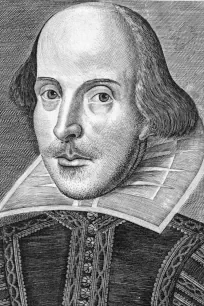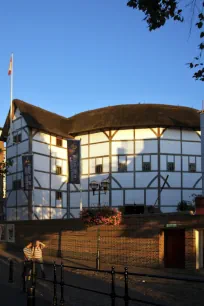 The New Globe
The new Globe Theatre, built according to Elizabethan-era plans, was the brainchild of American actor and director Sam Wanamaker. The theatre, as designed by architect Theo Crosby, opened in 1997. It is located on Bankside, about 183 meters (200 yards) from the original site. It was the first building with a thatched roof allowed to be built in London since the Great Fire of 1666.
Similar to the original, the stage of the new Globe Theatre extends into a large circular yard, which is surrounded by three tiers of very steep seating. The most expensive seats are covered. All others are exposed, which is why plays are held here only during the summer months. Additional standing room for about 700 is available at a very low cost for those who don't mind standing during the entire production. (Sitting in the yard is not allowed!) In total, the theatre can accommodate about 1,300 patrons, less than half of the 3,000 or so who could attend productions during Shakespeare's time.
While designers tried to remain as faithful to the old plans as possible, there are modern differences that are apparent. Lighting is state-of-the-art, sprinklers are ever-present, and there is a lobby and visitor center for guests as well as an expanded backstage area for the actors and technical staff.
Though the Globe Theatre is not open for productions during the winter, tours of the facility are available year-round.