Senckenberg Museum is one of Europe's largest Museums of Natural History. With exhibitions ranging from dinosaurs up to today's animals, the museum shows the evolution of living organisms on earth.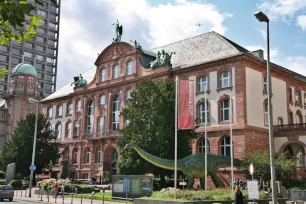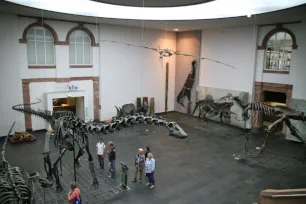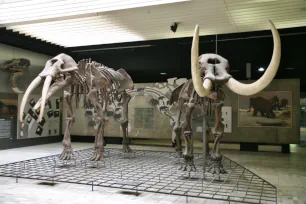 The museum is one of Frankfurt's most popular attractions, and its large collection of dinosaur skeletons and the many mounted specimens – including an anaconda swallowing a water boar – are especially popular with young people.
Museum History
The idea for a museum of natural history was first launched by Johann Wolfgang von Goethe, Germany's most famous poet, who also happened to be a natural scientist. The local medical doctor Johann Christian Senckenberg made this idea possible by setting up a research foundation, which led to the start of the foundation's collection in 1822. The present museum building, which also houses the world-acclaimed research institute, was built in 1907.
Paleontologic Exhibitions
On the ground floor are several exhibitions of extinct animals, with the main gallery devoted to dinosaur skeletons, including one of the obligatory Tyrannosaurus Rex. There's also a large number of well-preserved fossils, many of which come from the Messil pit, a 49-million-year-old fossil site added to the World Heritage List in 1995.
Other galleries show collections of minerals and rocks, and there's even a room devoted to Egyptian mummies where you'll find mummified cats.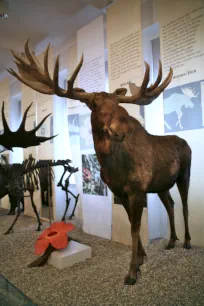 Animals of Today
Another gallery on the ground floor is devoted to the world's largest living mammals; whales and elephants. The evolution of these large mammals is shown with displays of their ancestors' skeletons. Other animals are displayed on the upper floors.
There are literally hundreds of mounted mammals and birds, from a small mouse to a giant moose and from a hummingbird to an ostrich. Fish, amphibians, crustaceans (including a giant, meters-long crab) and insects are shown on the upper floor, where you'll also find an exhibition on the evolution of life.