One of the things that make Vancouver a great place to live is the proximity of the Stanley Park, one of the world's greatest urban parks. Just about ten minutes from the business district, it is one of the favorite recreation places of Vancouverites.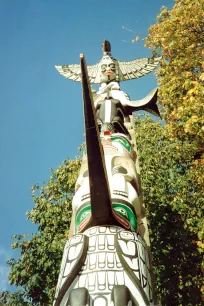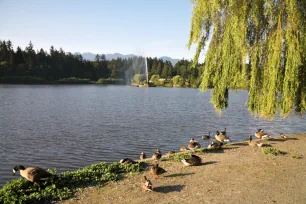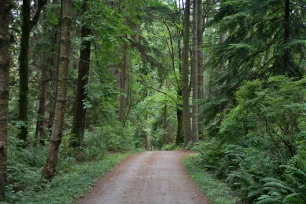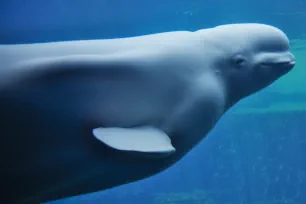 Originally a marine base for the Royal Navy, the British government handed over the 1000-acre-large forest land in 1888 to the city for a symbolic price. It was named after Lord Stanley, the former Canadian governor-general whose conservationist vision made it into a recreational area.
To have a great view of the ocean and mountains surrounding Vancouver, take a walk around the park or rent a bike for the 11 km long trail along Stanley Park Drive. Splendid panoramas are guaranteed.
If you take the trail counterclockwise, you will first encounter a cluster of nineteenth-century totem poles, the symbol of Western Canada. A bit further, at the most eastern point of the peninsula, is Brockton Point, where you will see a small lighthouse. At the next viewpoint, a copy of the figurehead on the old 'SS. Empress of Japan' reminds of the Canadian fleet in the Pacific Ocean.
From that point, you have a view of the Lions Gate Bridge, which connects the park and downtown Vancouver with North Vancouver. Both piers reach up to 100 meters above sea level, and the road itself is 75 meters elevated, enabling the mammoth tankers and other ocean ships to pass under the bridge. The Lions Gate Bridge is very similar to the Golden Gate Bridge and was built around the same period (1938), but it never quite reached the same amount of fame. Maybe because the green color is not as eye-catching?
Further along the north side of the Stanley Park, you will encounter a statue of a girl in a wetsuit, much resembling Hans Christian Andersen's Little Mermaid in Copenhagen. From that point, Stanley Park Drive goes winding through the woods in the northwest up to the pier of the Lions Gate Bridge, and ultimately leads back to the beaches along the west side of the park and back into downtown Vancouver.
The Stanley Park is also home to the Vancouver aquarium. It claims to house more than 7,000 fishes from over 300 marine species, among them octopuses and sharks. The aquarium also contains many marine mammal species like beluga whales, dolphins, gray whales and seals.