Nordiska Museet is a museum dedicated to the traditions and cultural history of the Nordic countries. It displays everyday objects from the early sixteenth century to today. It is housed in an impressive building at the Djurgården island.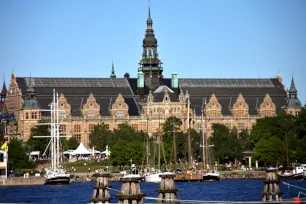 The Nordiska Museet (Nordic Museum) was founded by Arthur Hazelius, who aspired to preserve the culture of the Nordic people for future generations. He was also the brainchild of the Skansen museum, a large open air museum that shows how peasants in Sweden used to live.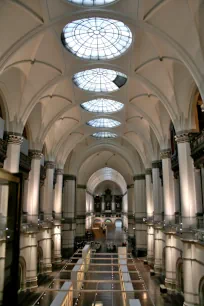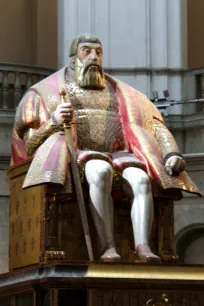 In 1872 Hazelius started a collection of folk objects that he displayed in the Scandinavian-Ethnographic Museum that opened the following year at Drottninggatan. The collection grew quickly, and the need arose for a larger home.
The Museum Building
In 1888, with funds gathered from private donations, work started on a purpose built museum. When the new Nordic Museum was finally completed in 1907, after almost twenty years of construction, it was one of Stockholm's grandest buildings and its silhouette is still visible for miles around. The enormous building was created by the Swedish architect Isak Gustaf Clason in a Danish Renaissance style and as large as it may be, it was originally conceived as the entrance hall to the actual – but never realized – museum.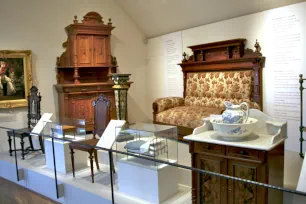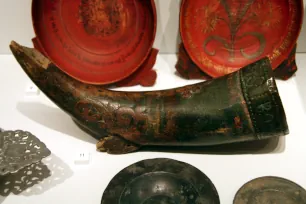 The entrance to the museum is marked by two obelisks and a central statue of King Charles X. One of the obelisks bears the inscription 'There may come a day when a glance into the past is impossible to obtain'. Inside the large central hall, visitors are greeted by a monumental oak wood statue of King Gustav Vasa, created in 1925 by Carl Milles.
Museum Collection
The exhibitions in the Nordiska Museet are spread over the four floors surrounding the central hall and show a wide range of folk objects that give an insight into Nordic country life over the centuries.
In total there are some 1.5 million objects on display, ranging from clothes, toys and daily utensils to furniture and historic rooms. Some exhibits focus on cultures such as the Samen, while others illustrate typical Nordic traditions and customs.