ABBA The Museum is not a conventional museum. While you can see exhibits with the band's original outfits, instruments and other memorabilia, the museum is focused on interaction and invites you to sing and dance as the fifth member of Sweden's most famous band.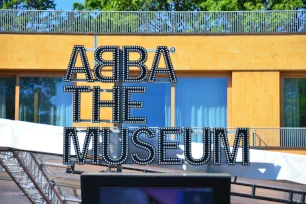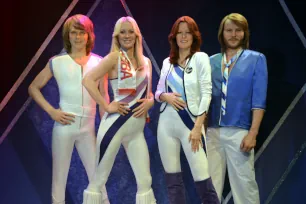 The museum is housed in a rather unassuming building on the Djurgården island in central Stockholm, which is also home to the Swedish Music Hall of Fame and the Pop House Hotel.
ABBA
ABBA, who rose to fame in 1974 with their song 'Waterloo' on the Eurovision Song Contest, are one of the world's most successful bands ever, selling more than 379 million records. During the span of almost a decade they released a plethora of hit singles with their trademark catchy melodies, including timeless songs such as "Dancing Queen", "Money, Money, Money", "Mamma Mia", "Fernando", "Knowing Me, Knowing You", "The Winner Takes it All", and many more.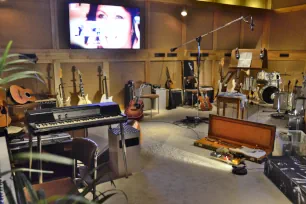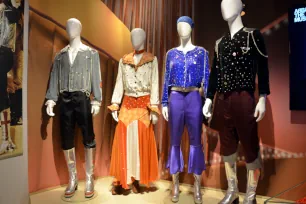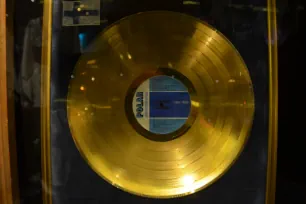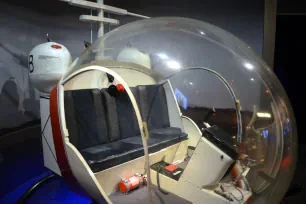 The Museum
History
The idea for a museum was first launched in 2006, but it wasn't until 2012 before the project for the current museum took shape. The collection of the ABBAWORLD exhibit, which had traveled around Europe and Australia, formed the basis for the new museum. The museum finally opened on May 7, 2013.
Exhibits
The first exhibits tell the story of the ABBA members in their early careers before forming a band together and winning the Eurovision Song Contest in 1974. Next you can see the music instruments and the original mixing console in the Polar Music Studios where ABBA recorded most of its songs, as well as many other rooms such as the make-up area, tailor room and even a small office.
From here on, the museum becomes more interactive. You actually get the chance to become ABBA's fifth member and perform on stage with the band members in hologram form. The performance is recorded, and you can download it later from the official website. You can also sit in the actual helicopter that featured on the cover of the album "Arrival", dance with ABBA avatars on the dance floor, mix songs or do an interactive quiz.
Naturally, the dozens of gold records are also displayed, and you can also see the band's often extravagant stage costumes here. You can even virtually try on one of their spectacular costumes. To top it all off, the four band members are reunited in the form of life-sized ABBA dolls. Fans of the band will certainly enjoy listening to the audio guide, in which the band members themselves tell their story.
The Swedish Music Hall of Fame
ABBA isn't the only famous Swedish band and if you want to find out more about Swedish music, the Swedish Music Hall of Fame is the place to be. It houses exhibitions on Swedish popular music, from the 1920s to today, and features over 400 Swedish artists. The entrance is included in the price of the ticket for the ABBA Museum.