This museum, a tribute to France's most famous sculptor, is a must-see for anyone who loves the works of Auguste Rodin.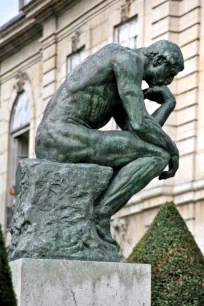 Auguste Rodin
Auguste Rodin (1840-1917) was the preeminent French sculptor of his time and one of the country's most beloved artists. Often dubbed as one of the fathers of modern sculpture, Rodin's works were highly realistic, unlike his predecessors, whose works were largely based on allegory and mythology.
Rodin, however, was more than just a sculptor, though that is certainly the medium for which he is most well known. His sketches and paintings are also magnificent and play an important role in his growth as an artist.
The Museum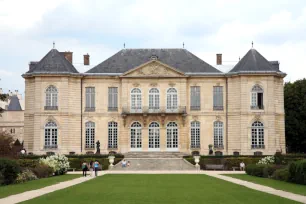 The Musée Rodin (Rodin Museum) is located in an eighteenth century mansion where the artist once lived and worked, tucked behind a walled garden away from the hubbub of the city. The building is located next to the Invalides, the location of the tomb of Napoleon Bonaparte. The mansion was originally built for a Paris wigmaker but also belonged to the Catholic Church and, eventually, the city of Paris.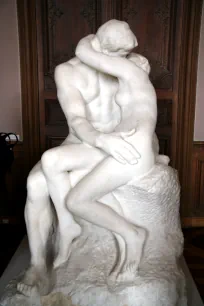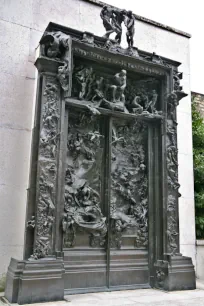 Upon entering the museum premises, one will immediately lay eyes on Rodin's most famous sculpture, «The Thinker», which sits upon a pedestal watching over the garden. It was inspired by Michelangelo's work and serves as an homage to Dante's "Divine Comedy". The «Gates of Hell», another famous work as well as other less well-known sculptures also grace the garden area.
In all, the Rodin Museum owns about 6,600 sculptures, all by Rodin. They are shared between this Paris museum, known as the Hôtel Biron, and the Villa des Brillants in Meudon, a home that Rodin had owned since 1895. The sculptures are fashioned from terracotta, plaster, bronze, marble, wax, molten glass, and stoneware. The bronze and marble sculptures are kept at the Paris location, including «The Kiss», another one of Rodin's famous works.
Rodin's drawings are just as mesmerizing as his sculptures. French art historian Claudie Judrin says that Rodin's sketches were "constructed" and that he "drew as a sculptor but not for his sculpture", his drawings being totally separate from his sculpted works.
Rodin also painted before he sculpted, and many of these paintings are found at the Rodin Museum. It is said that he enjoyed copying Rubens, and visitors will indeed find a number of Rubenesque works at the museum. He was also fond of doing portraits of his family and friends.
Visiting the Museum
The Rodin Museum is open daily, all year round. This wonderful museum hosts many special programs, lectures, and classes, including events for young children to better help them understand what they are viewing on their tour. Check the museum's website for a schedule of events.