Known as one of the most attractive parks in Paris, Park Monceau, the brainchild of the Duke of Orleans in the eighteenth century, has become a favorite resting place for those looking for some peace and quiet away from the busy city.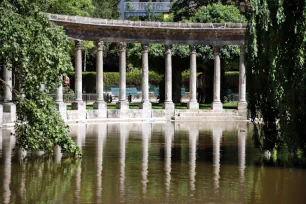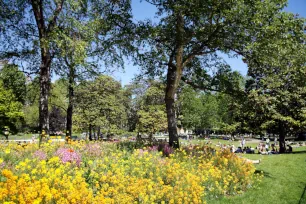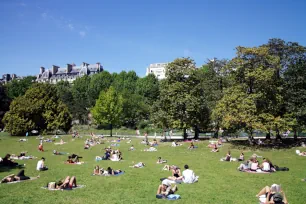 With its pretty flower gardens and interesting array of statues, visitors to the City of Light often include it on their itinerary.
Park History
In 1769, the Duke of Chartres (later the Duke of Orleans) purchased a small parcel of land on which he hoped to build a garden. A pavilion was built in the center and the Duke planned to expand the area throughout the next decade. The Duke hired Louis Carrogis Carmontelle to design the gardens in an English style. Such gardens are much less formal than the traditional French garden, which is what distinguished it from many other parks in Paris. Carmontelle added random sculpture of famous Frenchmen as well as small-scale architectural features such as a windmill, pyramid, and some Corinthian pillars.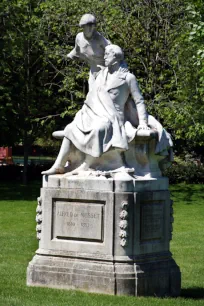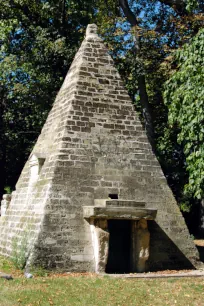 When the Duke was executed in 1793 during the French Revolution, the garden reverted to public ownership. Before it was sold to the city of Paris in 1860, a grand rotunda was built in the center of the park. Also during this time, landscape architect Thomas Blaikie was hired to redesign the park. He removed some of the sculpture and other structures and created a more traditional French formal garden.
When the city purchased Park Monceau, half of it was preserved and the other half used for the construction of new homes, which still line the park. The public garden was opened in 1861 by Napoleon III.
Between 1876 and 1878, French Impressionist Claude Monet created a total of five paintings of the park, all of which are quite well-known among fans of the style.
Visiting Park Monceau Today
Park Monceau, though it is now more traditional in nature, still boasts a number of elements that were added throughout the century. Visitors can still see the Duke's pyramid as well as other elements added under Napoleon III, such as a grotto and waterfall. Visitors enter through four monumental iron gates, which were added much later and designed by Davioud.
Park Monceau is a favorite with children, as a number of playgrounds can be found here. The flower gardens are also well-known and are an ideal place for a morning or evening stroll. You'll also find a number of locals enjoying their lunch here each afternoon.