Situated in Paris's popular Marais neighborhood, this museum covers the history of Paris from the pre-Roman era up to the modern times. The museum is often overlooked, but definitely worth a visit.
The Building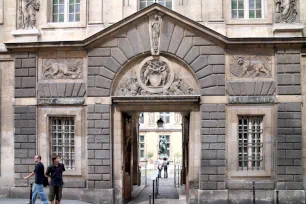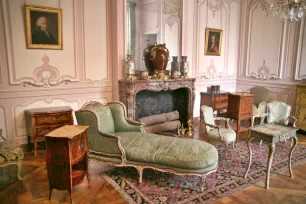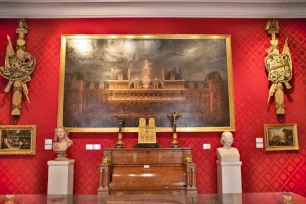 Housed in two adjacent Parisian mansions, the Musée Carnavalet – The Museum of the History of Paris, is a delight for lovers of fine architecture, furnishings, and French history in general.
This intriguing museum is rarely crowded, meaning a trip here can be relaxing, and the museum can be explored at a leisurely pace sans noise and crowds.
The museum is housed in the joined mansions that were once the Hôtel Carnavalet and Hôtel Le Peletier. The former was built in 1548 by Nicolas Dupuis. The latter, considered a true Renaissance masterpiece, was constructed in the mid-1600s and was home to a famous Parisian and aristocrat, Madame de Sévigné, wife of the Marquis de Sévigné. She was best known for her letters to her daughter, which were copied and made public and eventually made her famous throughout the country.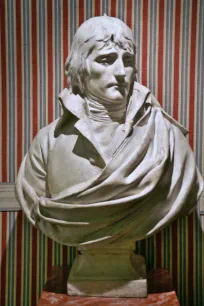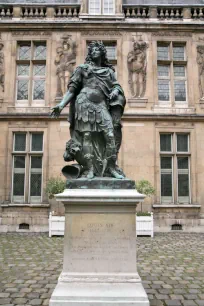 Inside the Museum
The museum began to take shape at Hôtel Carnavalet with the rooms of Hôtel Le Peletier added in 1989 to house more modern artifacts. Inside each of the mansions, entire rooms have been recreated to reflect a particular time period. The many rooms include an eighteenth century Louis XIV salon ordained with ornate gold-leaf paneling and a lilac Louis XV room with paneling from the Hôtel de Broglie. You'll also find a recreated early twentieth century ballroom with large murals from Paris' Hôtel de Wendel.
Besides the recreated period rooms, visitors can enjoy a wonderful array of artifacts dating all the way back to pre-Roman times when Parisii tribes dominated the land. There are also displays of antique maps and historic artwork, including numerous paintings depicting Paris through the ages. Also on display are Robespierre's final letter and a magnificent ceiling painted by muralist Charles Le Brun.
The small courtyard just beyond the entrance of the Musée Carnavalet is home to a sculpture of Louis XIV, and the beautiful on-site gardens are designed in the classic 18th-century French style.