One of the North America's largest Chinatowns, New York City's unique ethnic neighborhood, was founded in the 1870s by the Chinese immigrants who decided to call the burgeoning city their new home.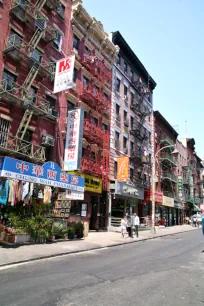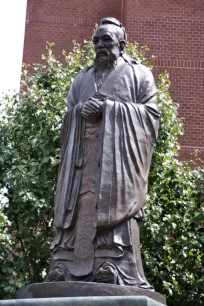 About Chinatown
Located in the lower portion of Manhattan, not far from other famous neighborhoods like Tribeca, Soho, and the Lower East Side, Chinatown is both quirky and charming, boasting all sorts of ethnic delights from authentic Chinese restaurants to unique art and handicrafts to peddlers selling ancient Chinese herbs.
Exploring the area on foot is a must, as many of the wonderful places that deserve a visit are merely holes-in-the-wall and easily missed when driving through.
Chinatown boasts literally hundreds of restaurants, some of them only big enough for just a few tables. Ask the locals where the best ones are, and you'll no doubt be guided towards an unforgettable meal. You'll also find other Asian cuisine here, including Thai, Japanese, Vietnamese, and Malaysian.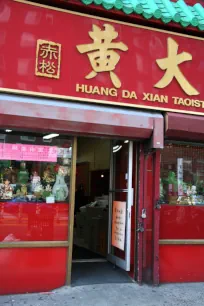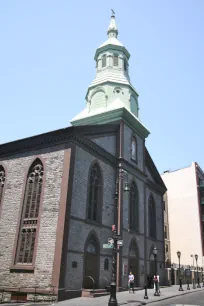 Shops sell everything from Asian-inspired clothing and jewelry to martial arts equipment to unique foods you can take home and prepare on your own.
Buildings and Landmarks
Chinatown is also full of landmarks important to the history of New York and to Chinatown specifically. Head to Chatham Square, where you can view the statue of Lin Ze Xu and the monument to Chinese Soldiers who died in World War II fighting for the U.S.
Take an early morning stroll to Columbus Park, the largest green area in Chinatown, where dozens enjoy relaxing tai chi exercises each morning. The park was built in the 1890s and is the site of many Chinese festivals.
The Church of the Transfiguration, the oldest Catholic Church building in NYC, was built in 1801 and has been serving the community consistently since that time. This lovely church is now home to New York's growing Chinese Catholic community.
The Edward Mooney House, the oldest row house in New York, is also located here. It's a unique combination of Federal and Georgian and, thanks to concerned citizens, was restored to its original condition.
At the Mahayana Buddhist Temple, the largest in New York, you can view the great Golden Buddha, a statue with a height of over 16 feet (about 5 meters).