The National Portrait Gallery is home to the largest collection of historic portraits in the world. It gives a fascinating view of the people that shaped the history of Britain, including kings, poets, musicians and other famous or even infamous personalities.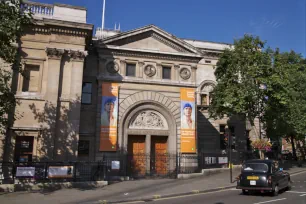 The main entrance of the museum is somewhat tucked away behind the more famous National Gallery, so many people tend to skip it, but if you're somewhat interested in arts and history, this is a museum you shouldn't miss.
History
The National Portrait Gallery was established in 1856, mainly thanks to the support of the Earl of Stanhope, at the time director of the British Museum. The main idea behind the museum was to display the portraits of British heroes as a source of inspiration. For forty years, the collection moved from one place to another until it settled at its current location behind the National Gallery.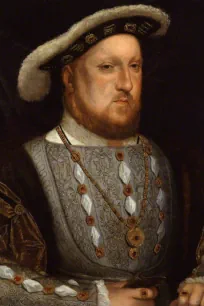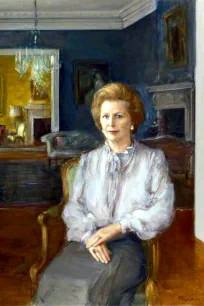 In all, there are about 160,000 portraits in the museum's collection, stretching from the 16th century to the present – the oldest being a 1505 portrait of King Henry VII. About 11,000 of those are part of the primary collection and some 4,000 are displayed at any given time in London and in satellite locations. Some are shown on a rotating basis, especially those that are more fragile. In addition, the gallery commissions about six portraits a year in order to continue to promote the importance of such works of art. These include paintings, sculptures, drawings, photographs, and works in mixed media. Those from the last several decades are displayed as part of the museum's contemporary collection.
Including the Living
Initially, people had to be dead before their portrait could be displayed at the National Portrait Gallery, as only time could tell if someone was deemed worthy of inclusion. Today the rules are more relaxed, and several people have already had the honor of seeing their own portrait at the National Portrait Gallery, including Margaret Thatcher, the UK's prime minister from 1979 to 1990.
Exhibits
The National Portrait Gallery is divided into rooms according to historical time period. These include Tudor and Elizabethan, Stuart and Civil War, Georgian, Regency, Victorian and Edwardian, 20th Century, and Contemporary. Royalty watchers will especially enjoy the paintings and photographs of the Royal Family, including many of the late Diana, Princess of Wales.
Temporary exhibits are many at the National Portrait Gallery and change fairly often. They span all eras and mediums, and visits to most of them are included in the regular admission price. Some special exhibitions carry an additional fee.