Washington Square Park is a small rectangular park in Chicago's North Side. The park is also known as Bughouse Square, alluding to its history as a favorite place for orators to address the crowds and spout their opinions.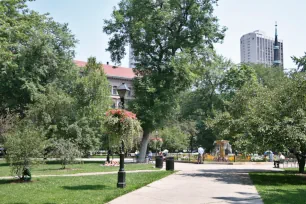 Washington Square Park is the oldest existing park in Chicago. Its history goes back to 1842, when a 3 acre (1.2 ha.) parcel of land was donated to the city for use as a park.
Bughouse Square
From the early twentieth century until the 1960s, the square became Chicago's version of the Speaker's Corner in London's Hyde Park. Anyone, from anarchists and preachers to poets and intellectuals, could step on a soapbox and address the crowd about any topic. Many of these orators were quite eccentric, which led to the square's nickname 'Bughouse Square', since many people considered the soapboxers crazy.
Today you probably won't see anyone on a soap box, but once a year, usually on a Saturday in July, the free-speech forum is revived when the Newberry Library holds its annual Bughouse Square Debates.
The Park Today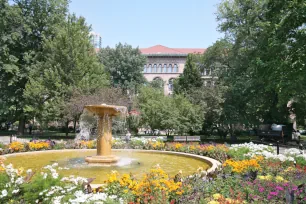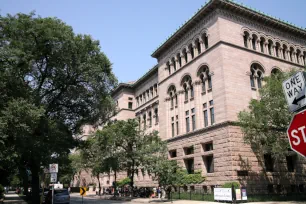 Washington Square Park is one of Chicago's most pleasant parks, laid out around a central fountain with flowerbeds, walking paths and benches. The fountain is a late twentieth-century reconstruction of a fountain that stood here until the 1970s. A plaque with the inscription 'Chicago's Premier Free Speech Forum' commemorates the square's history of soapboxers.
Newberry Library
To the north, Washington Square Park is bordered by the imposing Newberry Library, built in 1893 by Henry Ives Cobb in a Richardsonian Romanesque style.
The library, a private research institution, has a large collection of rare books from Europe and the Americas. The Newberry Library has a gallery for visitors with a selection of items from its large collection. The library also organizes tours for visitors; for more information, check out their website.