CosmoCaixa opened in September 2004 as the science museum of Barcelona. Here, visitors can learn about the evolution through interactive exhibits, and it's even possible to walk in a recreated rainforest.
Museum Complex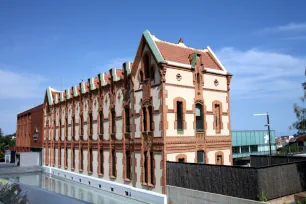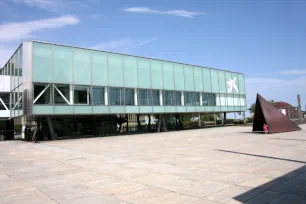 The museum is housed in a beautiful brick structure, designed by Catalan architect Josep Domènech i Estapà in Modernista style. The building served as an asylum until 1979, when it was renovated by Jordi Garcés and Enric Sòria to house the city's science museum, which opened its doors in 1981.
In 2004 the museum was transformed dramatically with a major expansion, quadrupling the size of the complex. The new science museum – dubbed CosmoCaixa after its sponsor, the Caixa Foundation – is mostly located underground. Above ground is a spacious plaza, known as the Science Square. The expansion, in a modern glass and steel design, was created by the architects Robert and Esteve Terradas.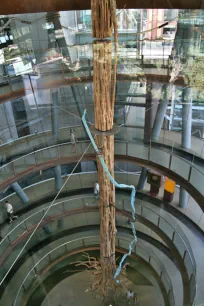 Museum Exhibitions
After entering the museum through the historic Modernista building, you are guided to a helical ramp that spirals around a tall tree and leads visitors from the ground floor to level -5, where most of the important exhibits are located.
Flooded Forest
The most spectacular permanent exhibition is known as the Bosc Inundat or Flooded Forest, a recreation of a tropical jungle. A team was sent to Brazil to create a realistic reconstruction of a flooded area of over one thousand square meters.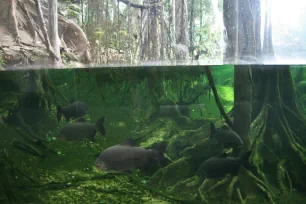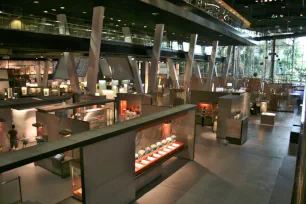 It has a rich ecosystem with close to one hundred different species of plants as well as fish, alligators, anacondas, frogs and many more animals. Through glass, visitors can see underwater and underground life, and you can even walk inside the forest.
Hall of Matter
The main hall on the lowest floor is the Hall of Matter, where the museum follows the principle that any part of reality can be explained through science. Here, a large exhibition shows the evolution from the beginning of the Universe. The fundamental laws of nature are explained through interactive exhibits. You can see how gravity, chaos, waves and other natural phenomena work.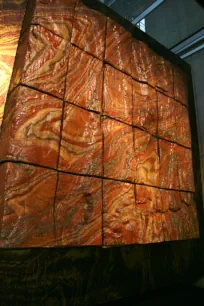 Geological Wall
The Mur Geològic (Geological Wall) illustrates geological history by showing seven authentic cross-sections of rocks – in total weighing more than one hundred tonnes – from different areas in the world.
More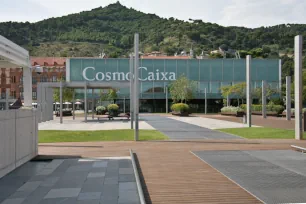 The museum is also home to a planetarium with shows in Catalan and Castilian. Children love the Touch Plays!, where animals can be touched and the Flash and Click, an interactive science experience for small children.
Science Square
The museum has a large open square – the Plaça de la Ciència – with a pond and a garden. The square, which is bordered by the museum's cafeteria, is open to the public. It is directly accessible from the museum and from the Quatre Camins road behind the museum.